At CHPL, We Believe That We Go Farther, Together
Help your neighbors and elected officials understand the Library's value as a trusted community resource for minds of all kinds by being an advocate.
Ways to Support Your Library
Get & Use Your Library Card
Encourage others to do so, too! Signing up for a Library card and borrowing books and materials helps the Library maintain our funding sources.
Attend Library Events & Programs
Bring a friend or two! Strong program attendance helps the Library maintain diverse program offerings. Find something to attend in our events calendar.
Engage on Social Media
Join a Friends of the Library Group or Donate to the Library Foundation
The Library relies on private support through The Library Foundation, Friends of the Public Library, and Anderson Township Library Association (ATLA) to serve our community. Learn more about these dedicated organizations and consider making a donation.
Contact Your Elected Officials
Spread the word about what CHPL's programs and services mean to you by sharing your library experience with elected officials. About half of our funding comes from the state, while the other half comes from the county.
Write, call, or email your elected officials. Find the State Representative or State Senator for your residence by typing in your address

, opens a new window

and clicking the elected official's photograph for their contact information.
Attend a monthly neighborhood or municipal meeting and let community leaders know how important the Library is to you. Find a listing

, opens a new window

of local municipalities in Hamilton County.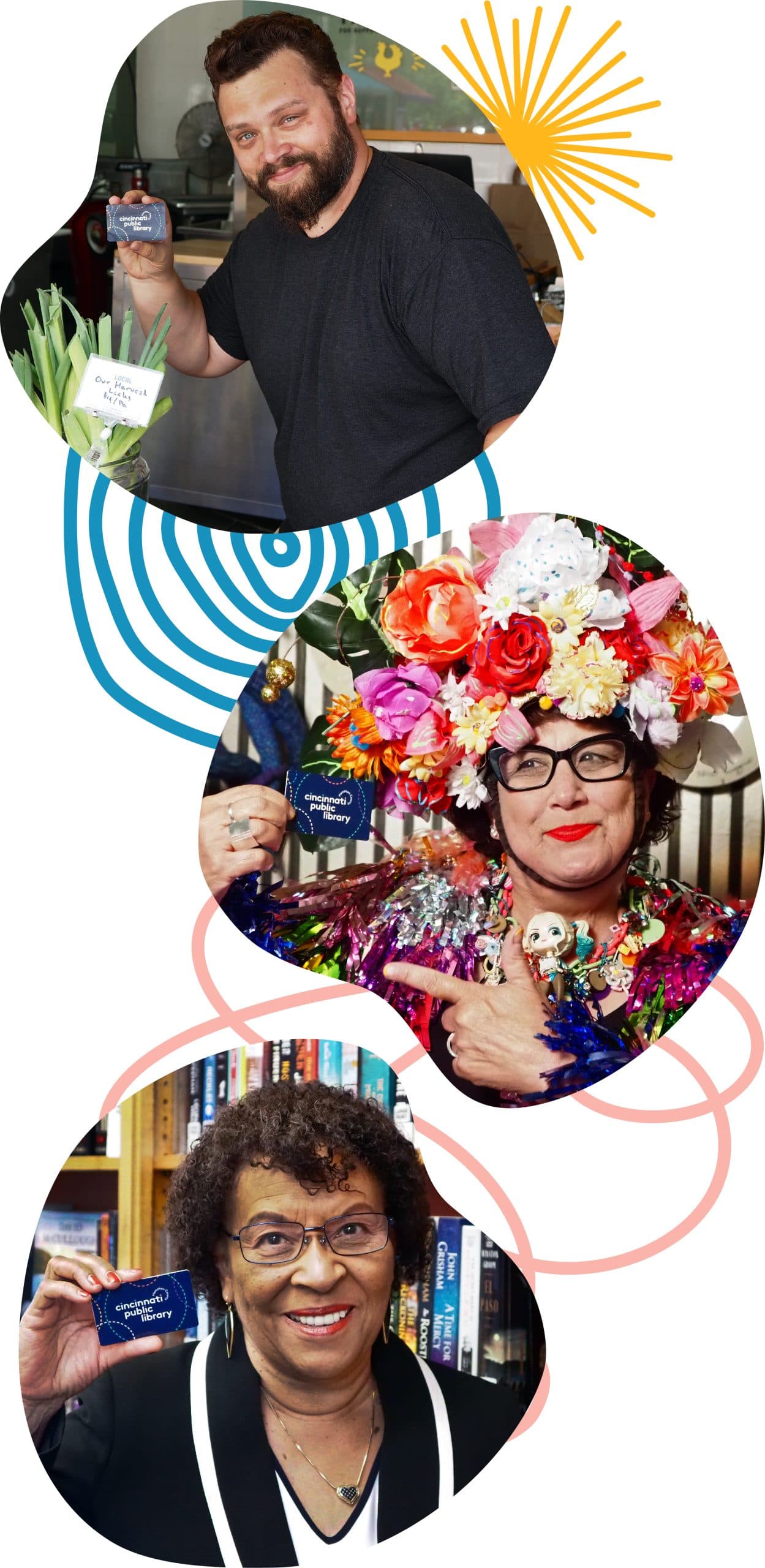 After seeing litter in her neighborhood, fifth-grader Avery used her library to grow her community clean-up group, protect natural spaces.
Free trainings from LinkedIn Learning, resume trainings, and one-on-one assistance from CHPL staff helped Diane land her dream job.
Learn how a mother-son duo created their small business using the technology, research, and printing resources at CHPL.