Jun 1st | 12:00am - Jul 30th | 12:00am

Jun 6th | 12:00am - Aug 6th | 12:00am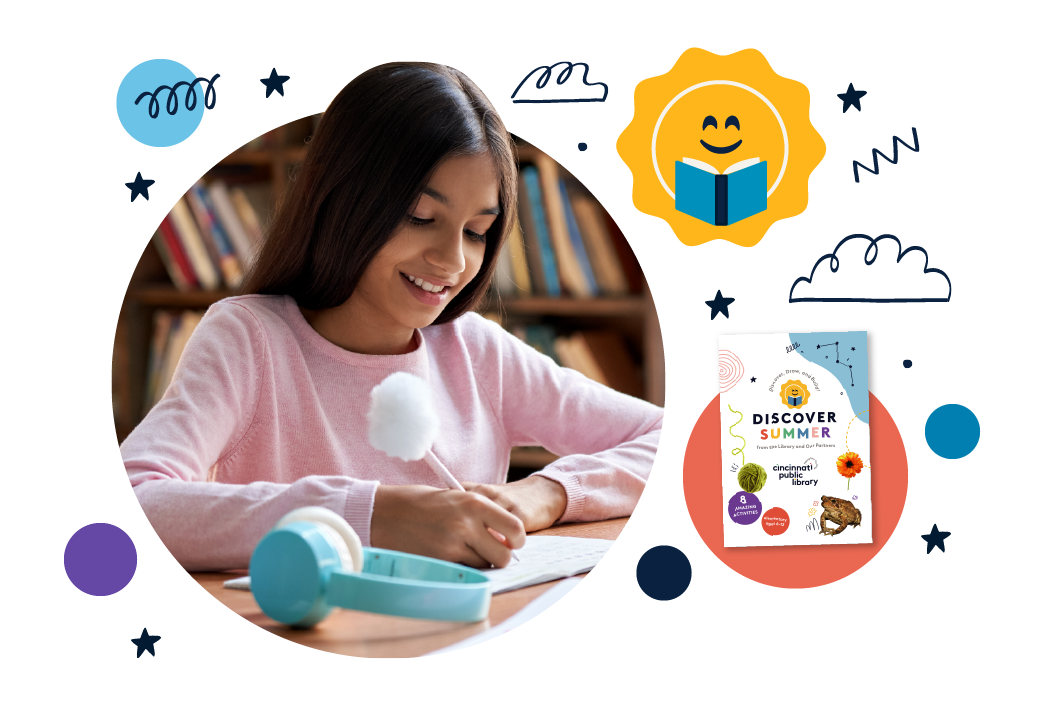 Discover Summer Is Here!
Pick up your Discover Summer to-go kit at the Library.
Participation in our summer program is open to kids of all ages and is completely free. No library card is required.
Storytime with the Library
Storytime at the Library or Home
Join a library storytime wherever and whenever for songs, stories, and inspiration.
New Kids Books to Check Out
Talking with children helps them learn oral language, one of the most critical early literacy skills. Children learn about language by listening to parents talk and joining in the conversation.
Singing develops language skills. Slows down language so children can hear the different sounds in words. Helps children learn new words and information.
Reading together develops vocabulary and comprehension, nurtures a love for reading, and motivates children to want to learn to read.
Play is one of the best ways for children to learn language and literacy skills. They learn about language through playing as the activities help them put thoughts into words and talk about what they are doing.
Children become aware that printed letters stand for spoken words as they see print used in their daily lives.