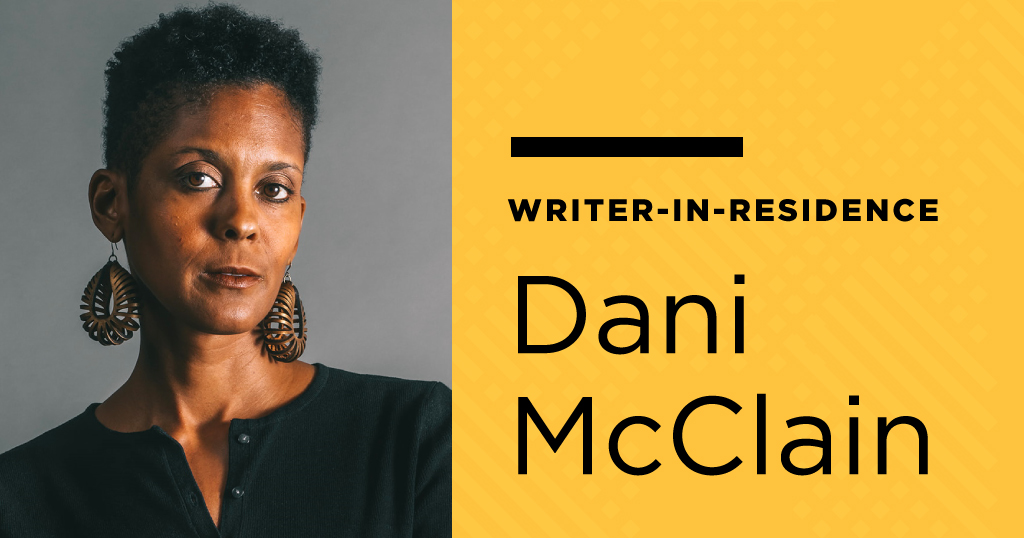 Written by Kelly Sheehy, Content Specialist, Downtown Main Library
2020 is officially in full swing and the Library Foundation's, opens a new window new Writer-In-Residence, freelance journalist and author Dani McClain, opens a new window can't wait to get things started. For McClain, the Public Library of Cincinnati and Hamilton County holds a special place in her heart.
"I have memories of my mom bringing me to the Library as a young child," said McClain in her video interview at the Northside Branch Library. "I grew up on the East side of town, so I remember the Madeira Branch was the Branch closest to my home. I just have very warm memories of coming to the Library to check out books, or there would be storytelling or other activities. Then, as a teenager, [I went] to the Library for research projects." 
"I think the Library, public libraries, are one of the few institutions left in society that are really for everyone," she continued. "They're free. […] They're a great equalizer. They are something that makes any question that you have—you can seek out the answer to it. And that opportunity is available to everyone. I really value the role that libraries play in society. Being able to be connected to the Library as a writer was very appealing to me." 
For McClain, the Library Foundation's Writer-In-Residence program offered just the opportunity she was looking for to connect with the community in a way that was meaningful to her. "The idea of being an ambassador of the Library was an incredible opportunity and it just seemed like a way to bring some of the skills I've acquired over the years as a journalist, and now as an author, to the community." 
Over the next 12 months, McClain will host several workshops at branch libraries throughout the county and maintain office hours where aspiring writers can meet with her one-on-one to discuss their work. She'll also be recording more videos like this one below, as well as contributing her own posts to the blog, and recording a monthly podcast. 
You can follow McClain's journey on Twitter @drmcclain, opens a new window and via her website danimcclain.com, opens a new window.