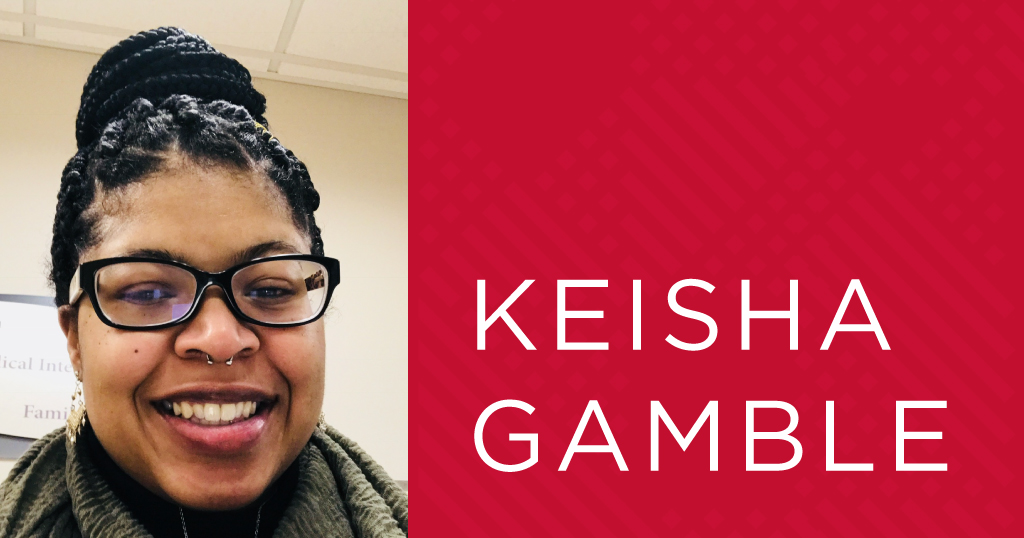 Written by Keisha Gamble, local writer and Library advocate 
Most people think of the Library as just a place to check out books and movies. I don't blame them. I was under the same impression. When I was in high school, the Main Public Library was the "meet-up" spot. Especially useful for when you were meeting a guy you'd just met on Blackplanet.com. 
It wasn't until I stumbled upon the Overdrive app that I began to really love and appreciate the Library for what it was. I was pregnant at the time, working a full-time job and getting my degree simultaneously. Needless to say, it was a lot to deal with.
Now, I've always been a reader. My safe haven growing up could be found in books. I have always found peace within the pages written by my favorite authors. So having access 24/7 to a catalog of readily available books was everything during this time. I became an avid reader.
My use of the Library mainly benefited me. Or so I thought. At the time I didn't notice or understand the impact I would have on those around me. Namely my son. His intelligence and understanding of concepts was crazy to me. He was so advanced at a young age that by the time he turned two, he was able to effectively communicate to anyone. Most people attributed it to me and I agreed right along with them. Everyone wants their child to be smart and I am no exception!
When he got to kindergarten, I realized that it wasn't so much that I had passed on "genius genes" (lol), but more so that I helped to give him a stable foundation which he could build upon as he got older and progressed through school. 
Even now it's recommended that you read to your child every day. Let me tell you, this is probably the best thing we can do as a parent or caretaker. This piece of severely understated information is the reason why, seven years later, I have an "A" honor roll student. His teachers are always commenting on how intelligent he is and how his vocabulary is far more advanced than a typical second grader. 
Now, I could rightly take credit for all this. But it was with the tools from the library, these free tools, that my son and I continued to grow and become more knowledgeable. 
We frequent the Groesbeck Branch Library for typical book checkout and end up staying because of the kid-friendly computer games. They also have movie nights and events for all different ages.
For other things, like seminars and Writers-in-Residence workshops, we visit the Main Library. If you like to listen to podcasts, they have one of those too! "Inside the Writers Head" explores the creativity and writing process of different authors. The podcast is currently in its fourth season with Writer-in-Residence, Jessica Strawser. Can you say, "binge listening"?
There is just so much that libraries are doing. They are an amazing resource and they are free! Who doesn't love free things?
For more information visit CincinnatiLibrary.org. Overdrive is available in the App Store for iOS users and Google Play for Android. 
Keisha Gamble is fairly new to the blogging scene. A native of Cincinnati and self-proposed writer, she is never without a pen or thought. Keisha is a graduate of Cincinnati State with an Associate of Communication and is employed at UC Health. When not at her main job, Keisha spends her time working on her novel and apparel business or debating Pokémon and Beyblades with her son.