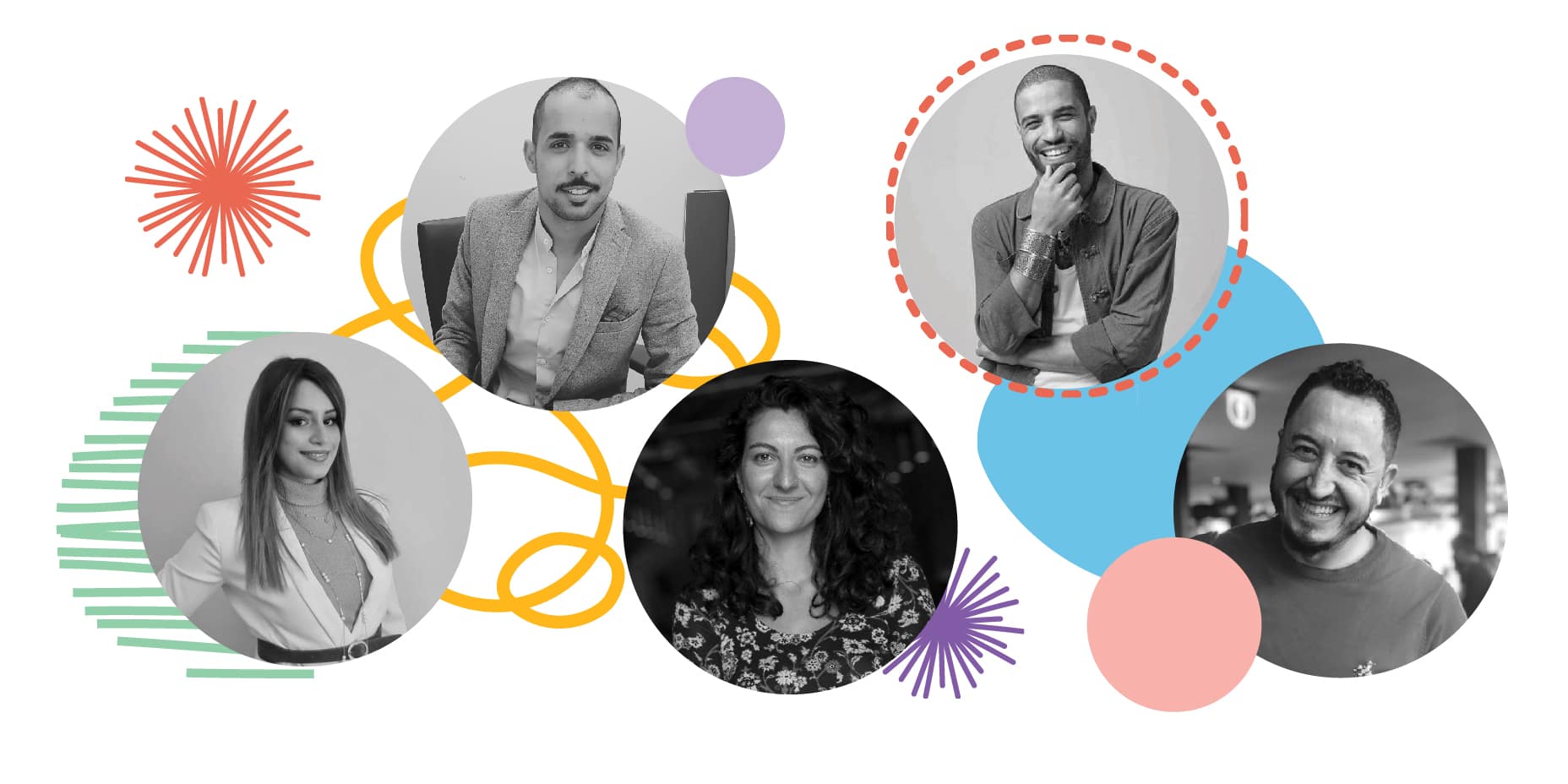 Written by Brooke Meyer, Lifelong Learning Specialist, Downtown Main Library and Noureddine Cherif, Translator, Author, Teacher, and Fulbright Scholar
Scholars, activists, and artists from around the Arab world are virtually visiting the Cincinnati & Hamilton County Public Library to celebrate Arab American Heritage Month.
"Shades of the Arab World: A Virtual Tour Abroad to Explore Culture and Confront Stereotypes, opens a new window" is a free, online event spanning time zones and countries. Panelists will discuss their cultures, their work, and their beliefs on a variety of issues.
From professors to dancers, entrepreneurs to filmmakers, this event's panel reflects the diversity of the Arab world. Learn more about the panelists ahead of the event on April 23:
Noureddine Cherif
Our virtual tour guide, Noureddine Cherif, is a translator, author, and teacher from Tunis, Tunisia who currently lives in Toronto, Canada. Noureddine is a contributor to "Voices of the Arab Spring, opens a new window," a compilation of everyday citizens' reactions to the Arab Spring in early 2011, which started in Tunisia and spread across the Arab world.
Dr. Hajer Kahnfir
Dr. Hajer Kahnfir is a Tunisian scholar and a university professor of Gender and Womens' Studies in the Middle East and North Africa region. She is currently teaching at the University of Carthage at the Higher Institute of Language of Tunis. Dr. Khanfir is known for her innovative and provocative analysis of gender inequalities as well as the notion of gender in the Arab world.
Rochdi Belgasmi
Rochdi Belgasmi is a dancer who specializes in ethnic, cultural, and historical dances from different Tunisian regions of Tunisia and North Africa. He choreographs and creates dance pieces that are featured at international festivals across the world.
Rawane Nassif
Rawane Nassif is a Lebanese-Canadian filmmaker and anthropologist addressing subjects such as space, identities, displacement, and memory. She has worked on several documentaries in Lebanon, written a book on the politics of memory in the reconstruction of downtown Beirut, Lebanon, conducted visual research on nomadic traditions in Kyrgyzstan, and taught anthropological courses in Tajikistan. Her latest short is "Turtles are Always Home."
Chems Eddine Mechri
Chems Eddine Mechri is a fashion designer who renews cultural designs into modern, appealing, and comfortable styles without losing their identity and heritage. He is among the first fashion designers in Tunisia to work with recycled materials. Mechri's designs include handmade and embroidered patterns reflecting the numerous cultures and civilizations throughout Tunisia.
Kahina Bougarn
Kahina Bougarn is a marketing and sales manager in the hotel industry and an entrepreneur. Based in Algeria, she is the CEO and founder of the online store, "Beika Jewels," featuring a jewelry line of traditional creations which are handmade and embellished with unique designs and precious local stones.
Mounia Mnouer
Mounia Mnouer is an Amazigh Indigenous educator, scholar from Morocco, and a Lecturer at Princeton University in the Department of Near Eastern Studies. She holds a Ph.D. in Curriculum and Instruction and her research includes critical narratives pertaining to Amazigh identities in Morocco. This includes the diaspora, engaging in social equity in international education, as well as employing decolonial frameworks to incorporate Indigenous voices in Arabic language content and pedagogy.
Register for "Shades of the Arab World, opens a new window" occurring on Zoom, 2-3:30 p.m., Saturday, April 23.