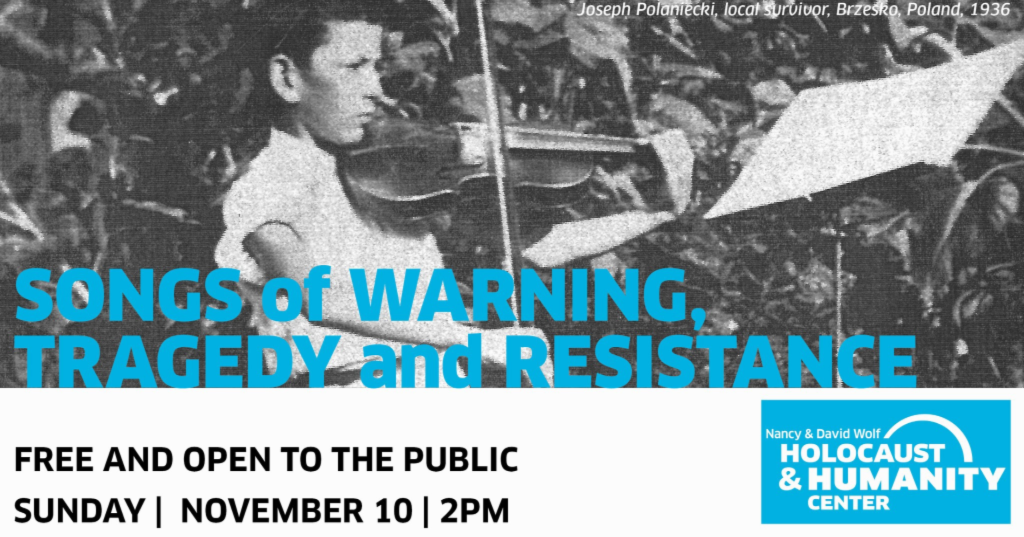 In the late-night and early morning hours of November 9 into the early morning hours of November 10, 1938, synagogues, Jewish-owned property, and Jewish businesses were pillaged and burned in a wave of violence and terror orchestrated by the Nazi government across Germany, annexed Austria, and German-occupied Sudetenland in Czechoslovakia.
Kristallnacht, which translates literally to "Night of Crystal," is often referred to as the "Night of Broken Glass." The United States National Holocaust Memorial Museum, opens a new window notes that "Kristallnacht owes its name to the shards of shattered glass that lined German streets in the wake of the pogrom—broken glass from the windows of synagogues, homes, and businesses plundered during the violence." Historians now estimate that several hundred Jewish people were murdered that night, far more than the 91 souls the German government officially reported.
"Kristallnacht is a significant event in the history of the Holocaust," said Jodi Elowitz of Cincinnati's Nancy & David Wolf Holocaust & Humanity Center, opens a new window. "It is seen as a turning point of prejudice and hatred in word and law. It was the first outbreak of organized violence. It was made to look spontaneous, but the government was involved in planning it prior to the event. 30,000 men were rounded up and sent to concentration camps." 
To mark the 81st anniversary of Kristallnacht, the Holocaust & Humanity Center is partnering with the Cincinnati Museum Center and the School for Creative and Performing Arts for a special performance featuring ethnomusicologist and violist Dr. Tamara Reps Freeman. The Sunday, November 10 performance illuminates stories in response to this tragic event through the words and music of composers interned in the ghettos and concentration camps. 
"Music and art were created during the Holocaust as a way to retain humanity under the harshest of circumstances," said Elowitz. "Works of resistance and witness were created through music and art to show the world what was happening in the camps and ghettos. For artists, the act of creating was extremely important. In the aftermath of the Holocaust, many survivor artists created work as a response to help them heal as well as to tell what happened to them."
Freeman's performance of archival melodies on her 1935 Joseph Bausch viola that was rescued from Berlin during the Holocaust also includes local perspectives. "There are several survivors who experienced this event firsthand who are featured in our museum," said Elowitz. "One of the survivors, Henry Meyer, was a musical prodigy who was in his home of Dresden to play a concert on Kristallnacht, but instead he ended up defending his grandmother from the Nazis who arrested him and took him to Buchenwald. Later, he was in Auschwitz, where he played violin in the "band" orchestra. In all of his interviews, he states that it was music that saved him. 'It was there before, during, and after,' [he said]." 
Through the "Songs of Warning, Tragedy, and Resistance" event, the Holocaust & Humanity Center hopes to make people aware of the violence that occurred on Kristallnacht and the connection it has to Cincinnati survivors who came here to rebuild their lives. The Center is also hosting a workshop "Expressions of Dignity and Hope: Music and the Holocaust, opens a new window" from 4:30 – 7:30 p.m. on Monday, November 11 The hands-on workshop, led by Freeman, aims to give teachers and educators lessons and activities they can bring back to their classrooms based on music created during and after the Holocaust. 
"Our mission is to ensure the lessons of the Holocaust inspire action today," Elowitz said. "We know that knowledge of the past can help us understand the present. While we cannot change what happened back then, we can change the world around us now." 
In preparation for this weekend's event, our Materials Selection Librarians rounded up resources children, teens, and adults who want to learn more about Kristallnacht and the Holocaust below. 
Children
Teens
Fiction
Non-fiction
TV Miniseries/Documentaries