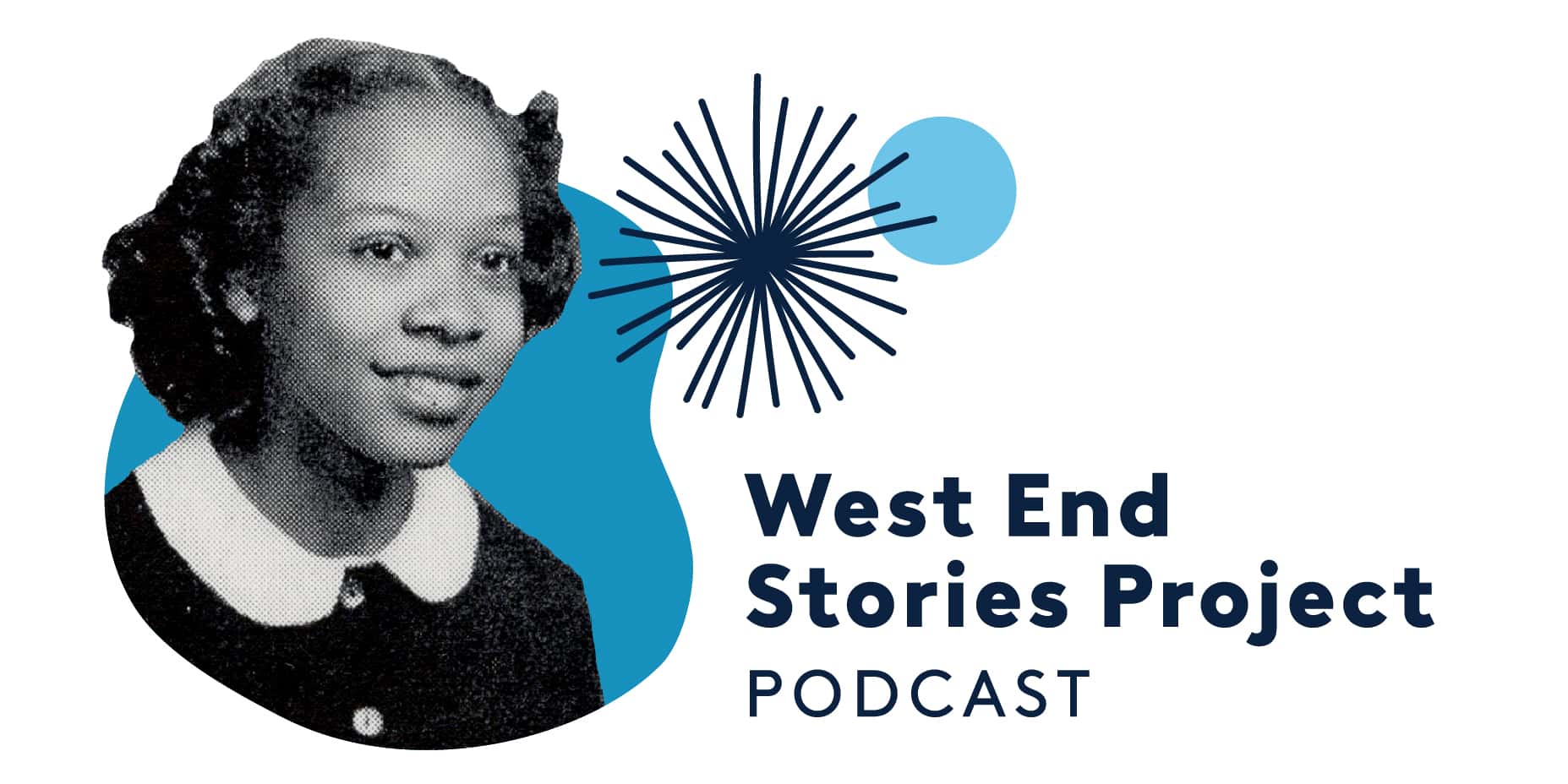 Written by Keloni Parks, Branch Manager, West End Branch Library
In episode 13 of the West End Stories Project, we spoke with retired nurse, Betty Connors. Mrs. Connors lived with her family on Barr Street for almost two decades and attended Harriet Beecher Stowe School.
Stowe School
The Harriet Beecher Stowe School was established in 1914 by educator Jennie Davis Porter to provide equitable education and employment opportunities for African Americans in Cincinnati. Located on Seventh, Barr, and Cutter Streets, the school was designed by Tietig & Lee Architects (UC's College of Engineering and Applied Science and New Friendship Baptist Church) in a Spanish Renaissance style. It included a gymnasium, an auditorium with a swimming pool beneath it, and a branch of the Cincinnati and Hamilton County Public Library, opens a new window. The school offered several outlets for the students and was where Mrs. Connors learned to play the violin. The building still stands today, and currently houses FOX19 NOW's offices.
The Jabberwock
For years, the Zeta chapter of Delta Sigma Theta Sorority, Inc organized an annual event called the Jabberwock, a variety show with skits, dances, and songs. It was a fundraiser to financially assist aspiring female college students, and community organizations such as the Red Cross, the NAACP, and the YMCA. Over the years, the Jabberwock was held at the University of Cincinnati, Walnut Hills High School, Taft Auditorium, and Taft Theatre and its prologue and epilogue featured dozens of local high school and college students. It was while practicing for the Jabberwock that Mrs. Connors met who would become her husband.
Chuck Connors
Mrs. Connors was married to Charles "Chuck" Connors for over forty years. When she met him, he was attending Cincinnati's Cosmopolitan School of Music, opens a new window in the West End, the first Black-owned and operated conservatory in the United States. An aspiring symphonic musician, Connors later graduated from the Boston Conservatory of Music, but since he was unable to join a symphony due to prejudices at the time, he started playing jazz gigs. For 33 years, he traveled the globe and played bass trombone with Duke Ellington and His Orchestra. Chuck Connors and Betty raised two daughters together. He died in 1994.
Listen to Mr. West's West End Story
With the COVID-19 pandemic in mind, the West End Stories Project has shifted from a video series to a podcast, so interviews are over the phone. If you or someone you know lived or spent a significant amount of time in the West End, please consider sharing your story. Call 513-369-6900 or email westend@chpl.org for more information.
Listen to past and future episodes of the West End Stories Podcast by subscribing today, opens a new window. Find more CHPL podcasts on our website, opens a new window.