Written by Clarity Amrein, Community Content Coordinator, Genealogy & Local History Department, Downtown Main Library
Seeing old classmates and reliving memories from your high school doesn't have to wait until your next reunion. The Cincinnati & Hamilton County Public Library has thousands of yearbooks and annuals in our collection from Cincinnati and other regional schools, universities, academies, and parochial schools that are available to browse, opens a new window. See your former school change throughout history, too, as some of these materials are more than a hundred years old.
Bring Memories Anywhere Through New Digitization Equipment
Thanks to a generous federal Library Services and Technology Act grant administered by the State Library of Ohio, the Library will soon have a new book scanner. Capable of scanning more than 900 high-resolution 600dpi images per hour, the i2S book scanner, opens a new window is being used to digitally preserve hundreds of yearbooks for future generations.
Scanned Yearbooks on the Digital Library and Future Exhibits
Many yearbooks from our collection are already digitized and available on CHPL's Digital Library, including Hughes High School, opens a new window and Walnut Hills High School, opens a new window. The Library is collaborating with area schools to gain copyright permissions to publish more of these incredible genealogical resources on our Digital Library.
The Library also is buying digital exhibit-building software to turn our yearbook collection and other future collections into interactive and educational exhibits, available both online and at the Downtown Main Library.
Right now, the Cincinnati Room at the Downtown Main Library is displaying the "Glory Days" exhibit, featuring yearbooks and other memorabilia from local high schools. This in-person exhibit runs until spring, but the digital exhibit will be available to access online at CHPL's website.
Donate Your Yearbooks to Be Preserved and Shared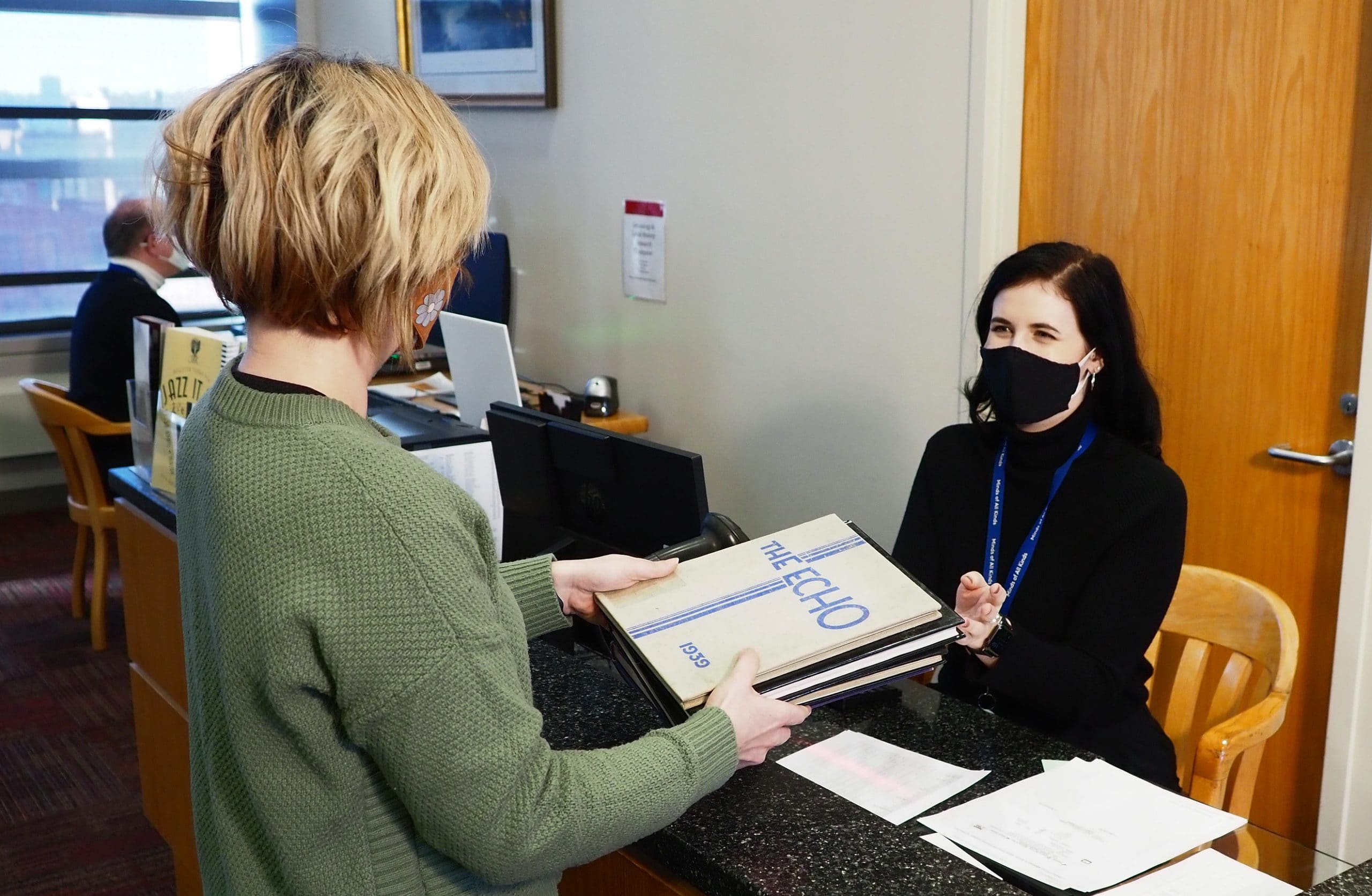 If you'd like to donate your yearbooks to the Library's collection, please complete the form below:
"*" indicates required fields
Visit the Digital Library, opens a new window to see the yearbooks currently in our collection.