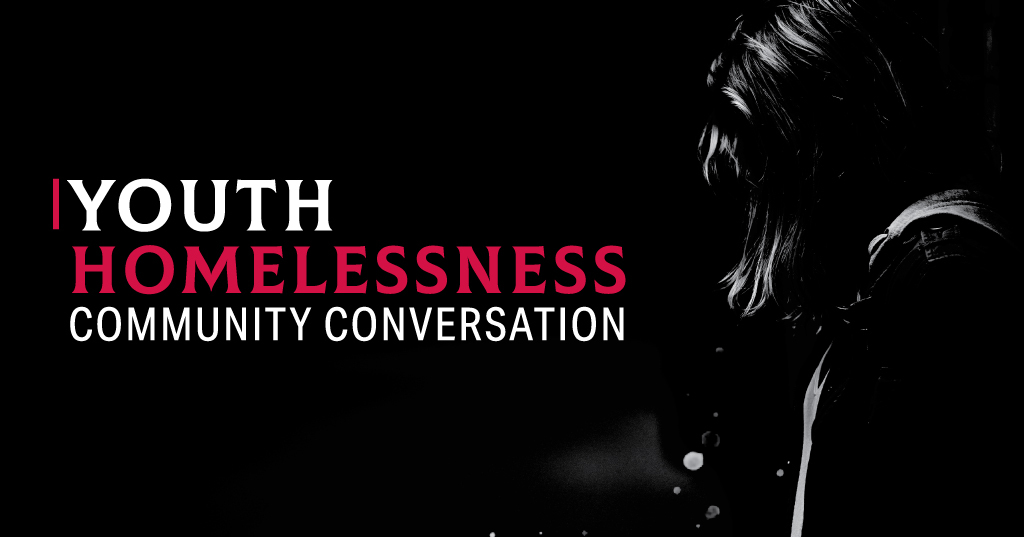 This post was originally published on March 28, 2019
Our Main Library branch is the second-largest public library in the country. That's just one of the reasons writer, director and actor Emilio Estevez chose it as the primary setting (and star, in our opinion) of his new movie the public.
The film released nationwide on April 5, telling the fictional story of a brutal arctic blast that descends on downtown Cincinnati. The plot revolves around Library customers, many of whom are from marginalized communities experiencing homelessness or mental health issues. They decide to engage in unified civil disobedience to occupy the Main Library and turn it into a shelter for the night. That decision leads to a standoff with police and local leaders.
While the public centers on adult men, youth experiencing homelessness was the focus of a community conversation at the Main Library on April 7. A panel led by Kevin Finn, Jamie Hummer, and Ryan Hall from Strategies to End Homelessness and Bonita Campbell from Lighthouse Youth & Family Services, talked about the systemic roots, symptoms, and solutions to this growing human rights issue.
"Our goal is to prevent youth homelessness before it occurs, provide safe and appropriate shelter to youth who are experiencing homelessness, and ensure those exiting the system do not become homeless again," said Finn. The national average age for an unhoused person is nine years old. Each year 600 young adults (ages 18-24) in Greater Cincinnati stay in homeless shelters. Strategies to End Homelessness hopes to cut this number in half by 2020.
In December 2017, the Affordable Housing Trust Fund was established thanks to the advocacy work of the Greater Cincinnati Homeless Coalition, Affordable Housing Advocates, and local government cooperation. In early March 2019 the trust gained approval for $700,000 in funding; a meaningful first step to ensuring the development and preservation of quality, accessible, and affordable housing for all people in the region.
Strategies to End Homelessness and Lighthouse Youth & Family Services worked with an array of partners to create the KEYS plan, which launched on March 5, 2019. It was developed after the U.S. Department of Housing and Urban Development (HUD) selected Cincinnati and Hamilton County to receive $3.8 million in funding for HUD's Youth Homelessness Demonstration Program in 2017.
However, all of this does not even begin to scratch the surface of the work that still needs to be done to combat the systems of oppression that are at the heart of homelessness and housing insecurity. Hamilton County still needs about 40,000 affordable housing units to provide adequate homes for all. Housing protections, livable wages, access to affordable health care, and income equality need to be meaningfully addressed through systemic change.
The story in Estevez's film is fictional, but it is based on very real-world issues. The Downtown Main Library is not the only Library location that serves customers who may be experiencing homelessness. But we recognize that it serves a larger population due to its central location near other service providers, large size, and welcoming reputation. It is our duty as a publicly funded institution to provide a welcoming space for all residents, regardless of age, race, religion, housing status, or other factors. We're also committed to making sure everyone has access to our collection and services, no matter their background. We're thankful for the help of community partners including the City, County, United Way, Strategies to End Homelessness, and other organizations.