Learn About Your Historic Home
Find out about your home's past or restore your house to its former glory using the Library's collection of records, photos, and more. Make a free appointment with our staff to dig even deeper.
Research Your Home's History
Research Your Home's History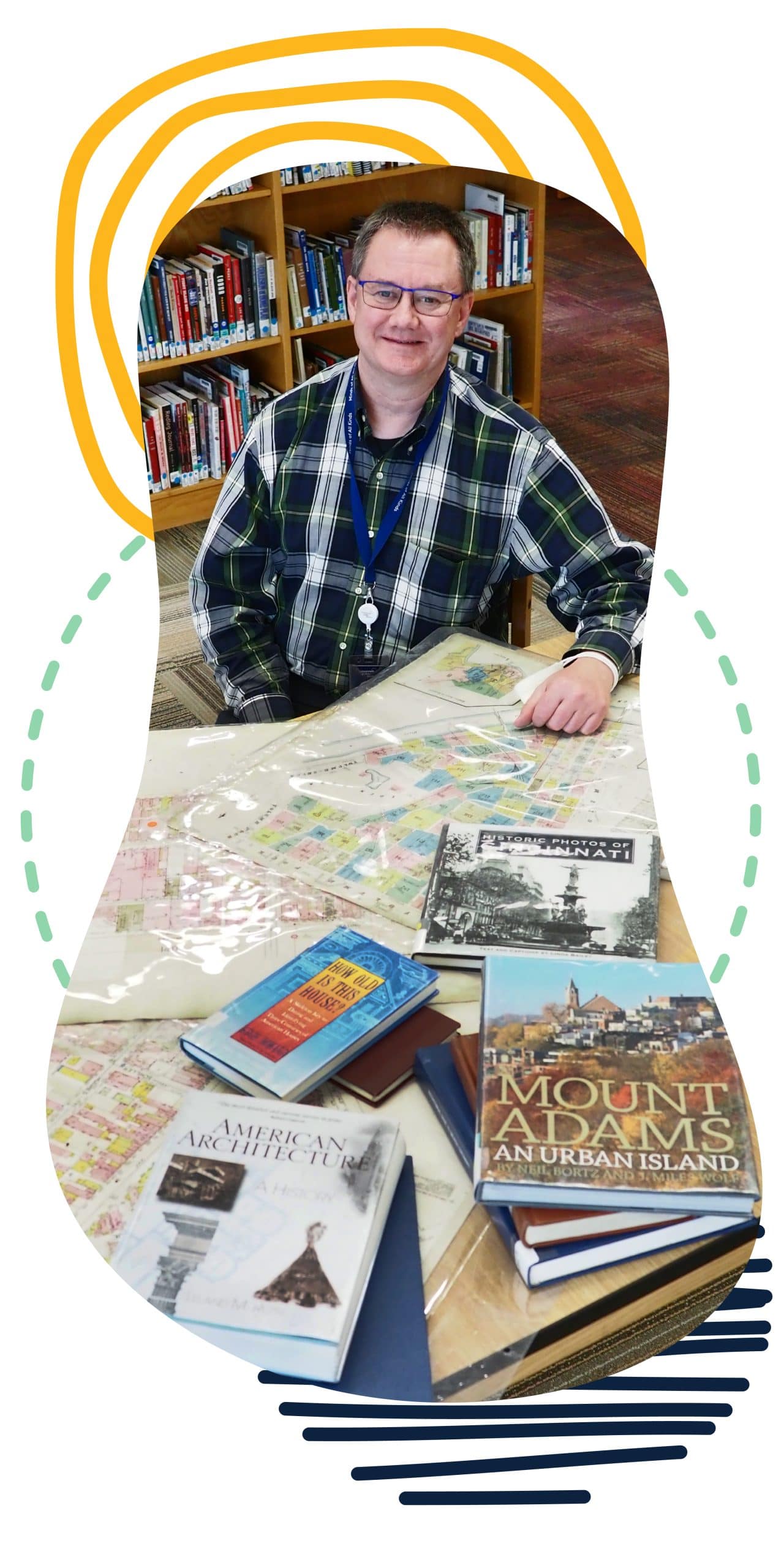 Determine Your Home's Age
Find Out Who Lived There Before
Using census records and ward maps, you can determine all the residents on a particular street and their addresses. The Library and Ancestry provide access to the Census taken every ten years, from 1790-1950. The Federal Census database can only be accessed on a library computer at any of our 41 neighborhood branches.
City directories list occupations, employers and spouses. After 1950, as more households had phones installed, some previously supplied information was lost in order to make room for the new phone numbers. Census records after 1850 provide more information, including the names and age of all residents in the household, even the children and boarders. Later years added occupation, relationship, birthplace, assets, literacy and disabilities.
Neighborhood History & Historic Maps
The Sanborn Fire Insurance Maps on the Digital Library or available to view in person at Main Library show home outlines, windows, and more. Historic photographs in CHPL's collection can be searched in the Digital Library's Cincinnati Photo and Print File.
The largest collection of historic Cincinnati area photographs is located at the Cincinnati History Library and Archives at Union Terminal. The Cincinnati History Library and Archives have architectural drawings for some historic houses and buildings, and searchable by architect's name.
Photos, Blueprints, and Floorplans
Browse more than 6,000 images of pre-1940 photos, postcards, and slides of Greater Cincinnati landmarks and events of local interest.
Search more than 1,500 images including many original photographs produced between 1863 and 1970 of local architecture and landmarks.
View detailed, full-text searchable 19th and 20th century Sanborn Fire Insurance maps listing building types, windows, materials, and more.
A system of township ranges and sections work as a grid to identify all property within Hamilton County. If unsure of your location, the Hamilton County Recorder's Office can supply the township range and section. Using that information, the Hamilton County Auditor's Office can provide a short legal description, the date of record, and the name of the owner to assist with the deed search at the Recorder's office.
Determine Previous Addresses
The Cincinnati City Directories date back to 1819 and are one of the best sources for looking up changes in owner names and addresses over time.
The Pink Pages, started in 1925, allow you to look up an address without knowing the name of the resident or owner of a property. Search the street name alphabetically and every address on that street is listed in order. By 1941, The Pink Pages would be known as the Criss-Cross Directory. Most street addresses were changed in the city in 1895 to reflect what we are familiar with today.
The first Sanborn Fire Insurance Maps from 1891 show the old street numbers and addresses prior to the change. Beginning in 1904, the Sanborn maps not only show new addresses but are color-coded indicating materials used in construction and show outlines of every structure on the map.
The Cincinnati Robinson Atlas Maps of 1883/1884 show buildings and old street addresses within the core of Cincinnati.
Learn About Architecture Style
The Library has a vast array of books about building types and architectural styles. Use the staff lists below to learn how to determine your home's architecture, from American Colonial to Italianate and everything in between.