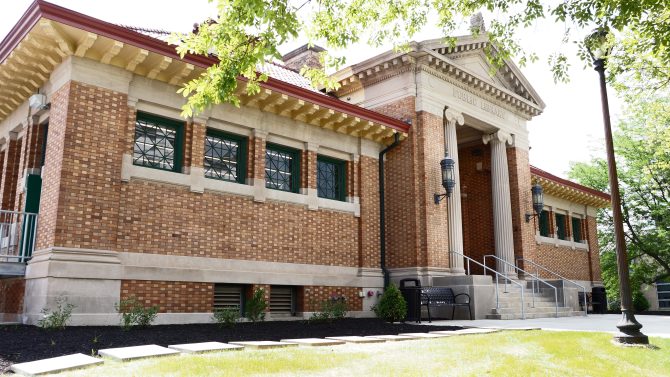 Status: Complete
Completion Date: July 6, 2023
Improvement Category: Scheduled Maintenance
Planning Zone: Central, opens a new window
Estimated investment (approximate): $2.8 million
The Corryville Branch, located in the Facility Master Plan Central planning zone, opens a new window, received extensive work to the interior and exterior of the building.
Improvements in this Scheduled Maintenance project included:
Waterproofing around the entire perimeter of the building
Repairing interior walls
New paint throughout the building
New carpeting throughout the building
Modifications to the layout of the branch to improve functionality and customer experience
New play area for children
Two new individual study rooms
Corryville Building the Next Generation Library Blog Posts
Explore this popular branch's new layout, added study space, and interior updates.
We'd love your feedback on Building the Next Generation Library.
"*" indicates required fields