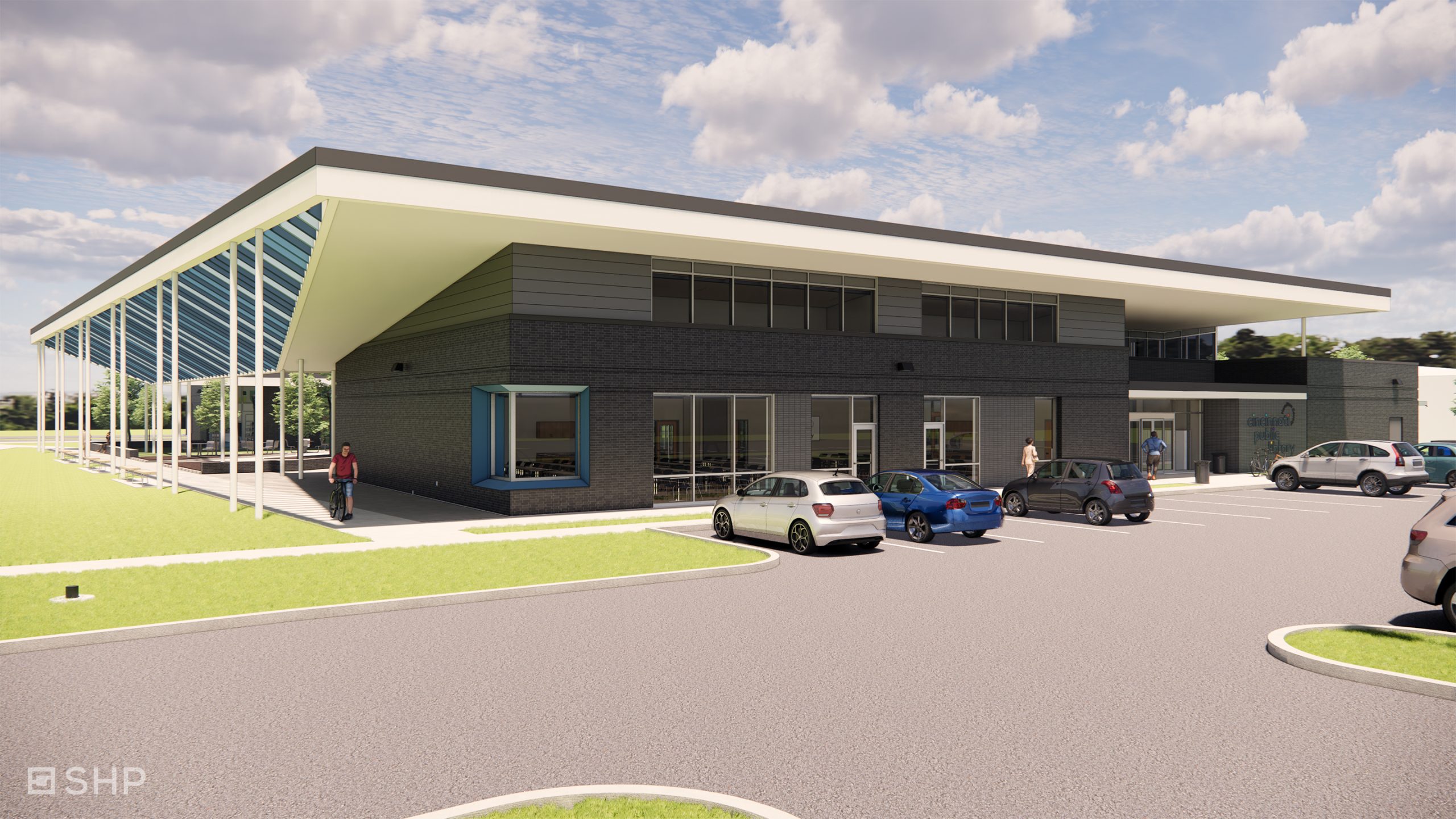 Status: Under Construction
Estimated Completion Date: Summer 2024
Improvement Category: Relocation and New Build
Planning Zone: Central North
Estimated Investment: $19.2 million
---
The branch's current location will be open during construction of the new branch.
The Forest Park Branch Library, located in the Facility Master Plan Central North planning zone, is moving to a new location! Construction at the new site, 660 Northland Blvd., began in May 2023. Check out the highlights from the groundbreaking as shared in the Cincinnati Business Courier and FOX19 NOW. Construction is planned to be complete in Summer 2024.
The new building will be a Big Next Generation Library; a 26,440-square-foot facility built from the ground up. There ample parking with close to 100 parking spots and the branch library will serve Forest Park, Springdale, and surrounding communities.
The new location was previously an office park in a residential area and is currently owned by the City of Forest Park. The site will be located near the post office as well as several restaurants and businesses. There is public transportation to the new location.
The current library location is planned to be taken over by the City of Forest Park.
Forest Park Branch Library Next Generation Library Blog Posts
View renderings of the new Forest Park Library as community breaks ground on project to be completed in 2024.
Share your input on transforming an empty lot into a 25,000 square foot epicenter of discovery!
What we heard from our Community Listening Sessions and Focus Groups
We'd love your feedback on Building the Next Generation Library.
"*" indicates required fields