Written by Cheryl Henke, Career Coach, Kable Academy and Joe Armstrong, Content Specialist, Marketing, Downtown Main Library
It can be hard to know where to start when searching for a job or planning a career change. From finding training or credential options to unlocking resources for starting your own business, the Library is a great place to begin.
Education, Resources, Training. Free with Your Library Card
The Library has services, resources, and staff to guide you through your job search and connections with community organizations in nearly every career field. With your library card, you can jumpstart your career with free resources including:
Visit the Adult Learning Center at the Downtown Main Library, opens a new window or on our website, opens a new window to get started.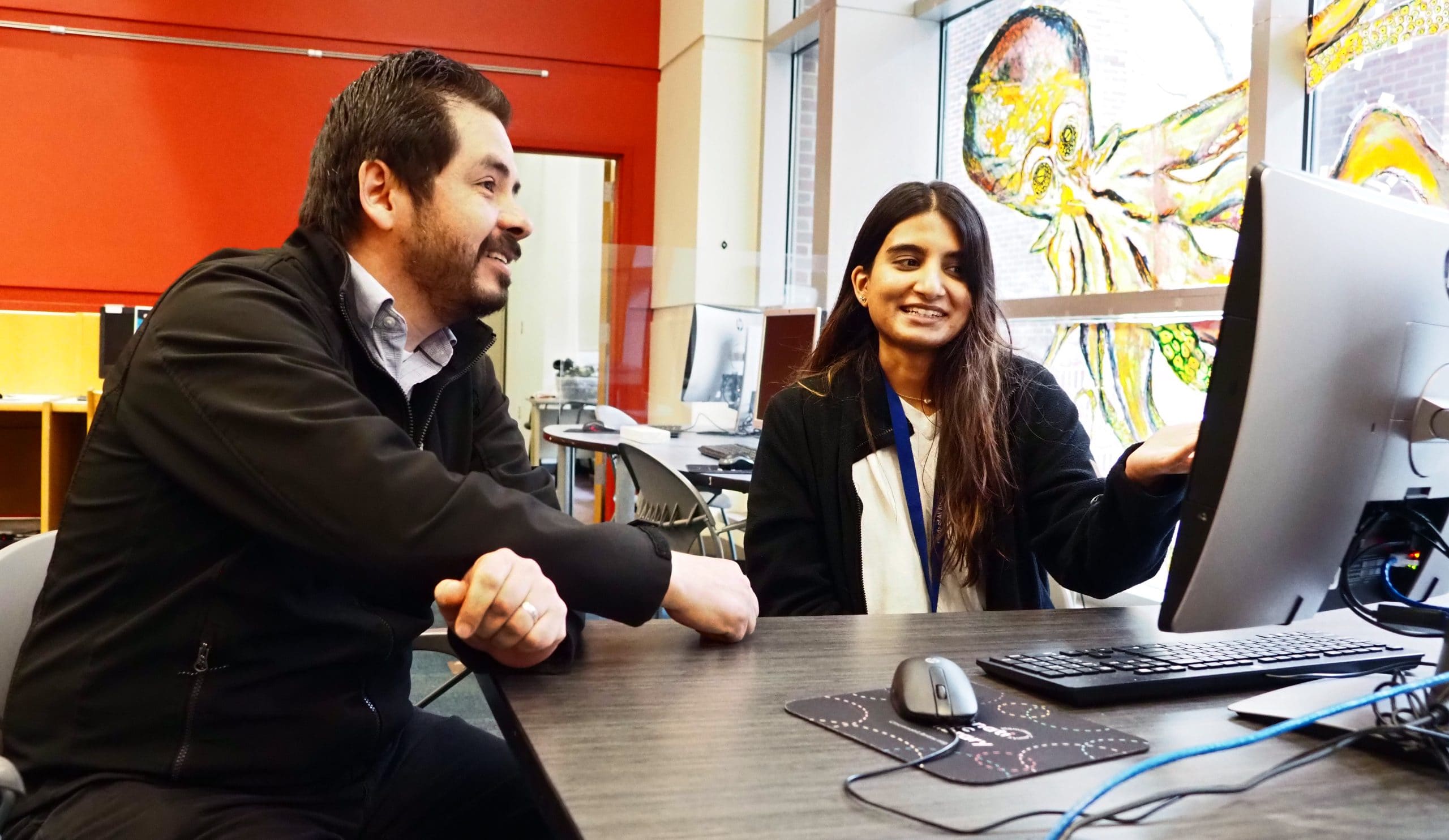 In-Demand Jobs Week
This week is "In-Demand Jobs Week, opens a new window" in Ohio, when organizations across the state highlight the over 200 growing and high-paying occupations in our area. One of the in-demand industries is Information Technology (IT). Kable Academy provides education to obtain certifications in the Web Development and Cybersecurity fields. Cheryl Henke, Career Coach at Kable Academy, shares information about working in the IT field and how to obtain the credentials needed to jumpstart your career:
From your career coaching perspective, what is the best advice you can give people who aren't sure if the IT field may be a rewarding career pathway?
Henke: Kable Academy offers two career tracks: cybersecurity and web development. Both programs fall in the technology field and offer financially reward careers, but contain different skill sets. I recommend you chase and pursue the career that is a passion for you.
What is your forecast of the IT field, how is the demand for these jobs growing, and how can we make efforts to recruit diverse talent in the field?
Henke: The IT field is unique in the fact that this is more demand (jobs) than supply (talent). Kable Academy offers 12-week credentials, so graduates can be connected with in-demand jobs quickly. We've also formed partnerships with hiring companies, enabling students to graduate hired.
How can we help community members learn more about financial support like such a low-cost or no-cost credentialing?
Henke: Paying for education is a common concern with students. Kable Academy does not require any money upfront and there are no tuition payments until after our graduates are hired. We do seek out every funding opportunity available to us to help Kable Academy tuition be more affordable for our students.
How can we break myths about any barriers keeping people from engaging in careers in the IT job market? What should people know about fast-track opportunities for credentialing and upskilling rather than a four-year degree?
Henke: Kable Academy provides pre-enrollment assessments about our applicant's goals and study habits to start a conversation on if the IT field would be a good fit for them. Our accelerated learning program is fast-paced with graduates completing over 600 hours of training over 12 weeks - a much shorter amount of time than a four-year degree. At that point, they'll have the opportunity to test and acquire the certifications they need to succeed in the technology field.
Find more information about earning a Web Development or Cybersecurity credential from Kable Academy on their website, opens a new window.
Make a free appointment, opens a new window with one of our expert Library staff at our Adult Learning Center. What are you planning for your career? Let us know in the comments below!