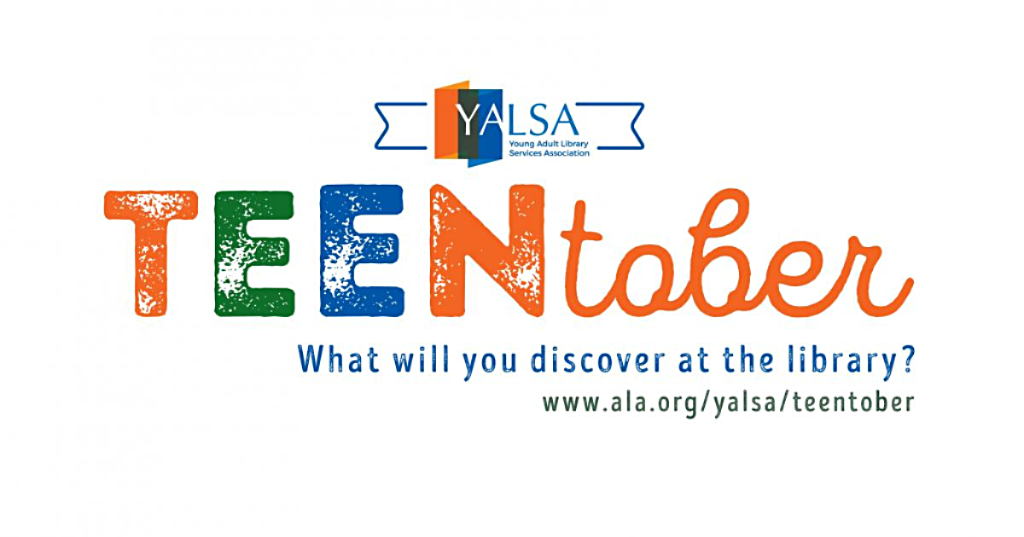 Written by, Emma Willig, Teen Librarian, Downtown Main Library 
The first-ever TeenTober is here! To celebrate this brand new awesome month, and everything that we love about YA literature, the Downtown Main Library's TeenSpot compiled a list of books, eBooks, and audiobooks from the teens, the featured booklists on TeenSpace, and a few favorites from our amazing Teen (and Tween!) Librarians.
Did you know that you can add a booklist of your own favorites to TeenSpace website, opens a new window? You can submit writing, artwork, and leave book reviews. In the TeenSpace at your nearest Branch Library, you can also join the Teen Advisory Board, opens a new window, make slime, try fall foods, and participate in a book club or game night. There will be lots of exciting events happening at all of the branch libraries throughout the month of October, so be sure to check your nearest branch or the events calendar to find out what's in store.
Book recommendations by teens for teens 
List created by CincyLibrary_Adults