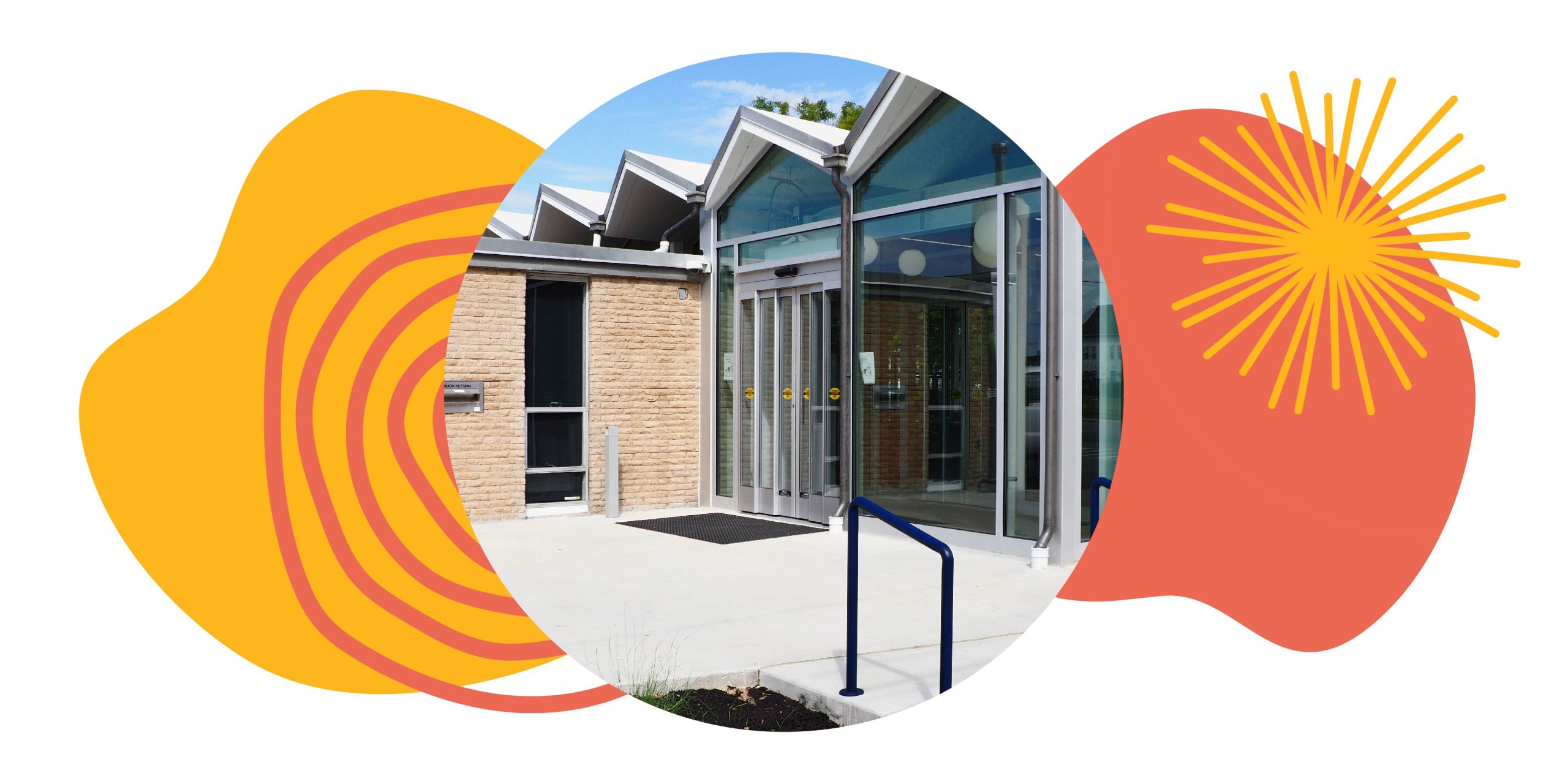 Written by Joe Armstrong, Content Specialist, Downtown Main Library
One of CHPL's most visited branches is reopening on September 15, 2023! The West End Branch Library features a completely reimagined interior space, designed to maximize the space inside the building for customers while prioritizing accessibility improvements to the entrance.
This $2.8 million project was made possible through the generous support of Hamilton County as a result of the 1 mill levy that was passed in May 2018.
Mark your calendars to attend the Reopening Celebration from 10 a.m. - 6 p.m. on Saturday, September 16, where we'll be unveiling your renovated West End Branch in style. Join Library staff for a ribbon-cutting ceremony, followed by a hip-hop-themed community celebration, replete with a fashion contest, pop-up recording studio, and more!
Renovated, Reimagined, and Reopened!
You'll find new improvements to the West End Branch as soon as you enter the building, with a relocated, welcoming entry. The previous entrance has been converted into an outdoor patio, adding a new area to read and relax. With the West End Branch Library being a favorite afterschool spot for students from local schools, the vibrant kids and teens area will sure to be a popular place to study, hang out, game, and more. Check out the reopened branch starting September 15 as well as at the Reopening Celebration on September 16 to explore the updated space and visit our Facility Master Plan webpage for more details about all the changes to the building.
What are you most excited about in the refreshed West End Branch Library? Let us know in the comments below!