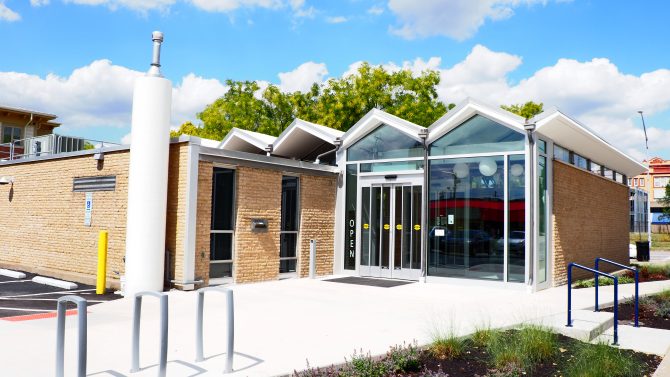 Status: Complete
Completion: September 15, 2023
Improvement Category: Renovation
Planning Zone: Central
Estimated Investment: $3 million
Architect: emersion DESIGN
Construction Manager at Risk: Turner Construction Company
Visit the Branch: View location page
The renovated West End Branch Library is now open!
This project, located in the Facility Master Plan Central planning zone, redesigned the interior of one of CHPL's most visited branch libraries.
Improvements to the branch include:
Accessibility improvements to the entrances, restrooms, and throughout the branch
A relocated welcoming entrance
Two reservable study spaces
A new outdoor patio
A new laptop kiosk
Vibrant kids and teens area
West End Branch Library FMP Blog Posts
This popular branch is now open! There's so much to discover including a new outdoor patio, study spaces, a reimagined kids area, and more!
Explore the reimagined branch at the reopening celebration on September 16, featuring a fashion contest, pop-up recording studio, and more!
One of CHPL's most visited branch libraries will be closing for its first major improvements since opening in 1961.
We'd love your feedback on Building the Next Generation Library.
"*" indicates required fields