Written by Adam Vorobok, Reference Librarian, Downtown Main Library
What ho fair libraryfolk! One of the most famous characters from the King Arthur and the Knights of the Round Table tales has traveled from the Middle Ages to confer with CHPL's Resident Warlock. In the latest episode of Warlock Vorobok Reads prithee listen to the tale of "Sir Gawain and the Green Knight," in which gallant Gawain agrees to trade axe strokes with the verdant knight only to discover a gruesome surprise.
Attend Tech Days to Stream the Supernatural
If you, like Sir Gawain, find digital devices as puzzling as the magic of Merlin, bring your phone, tablet, Kindle, or laptop to CHPL's Tech Days events for help with the Library's apps and online resources, such as Libby, our app for borrowing and reading eBooks.
Our friendly, knowledgeable staff will suggest free apps or online resources that meet your interests, help you set up your device, then share tips so you feel confident using the resources on your device.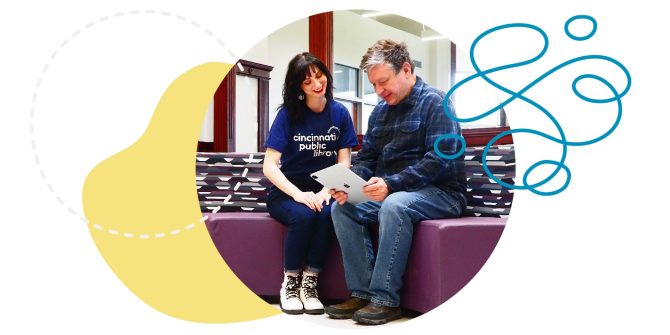 Select from more than 150 apps, online resources, and research databases, including these customer favorites:
Learn more about Tech Days at CHPL.org/Tech-Days
Subscribe wherever you get your podcasts as Warlock Vorobok sends his voice calling out to the void with a new episode each month.