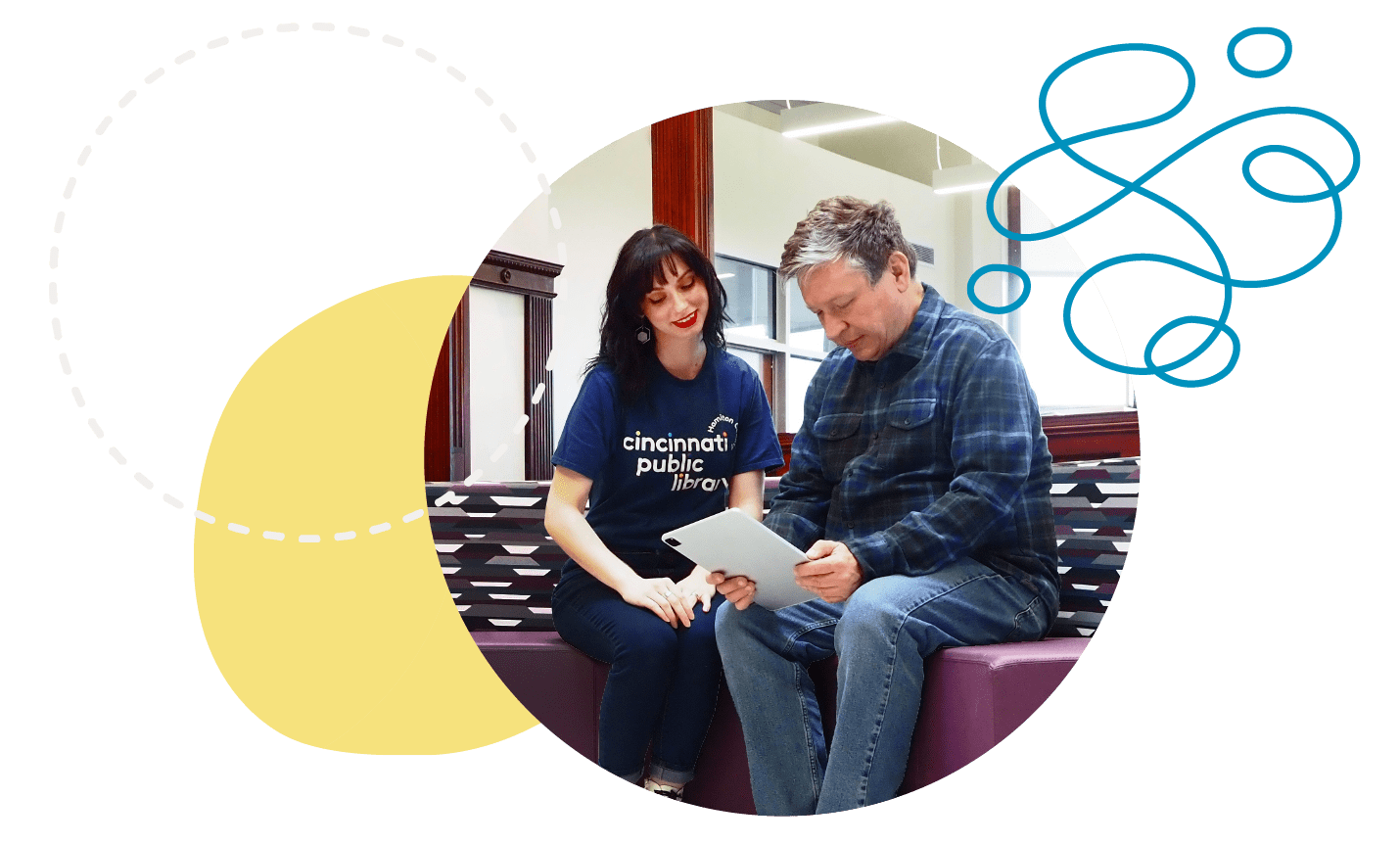 Free library apps make it easy to read eBooks, stream music, and more—anywhere.
Staff will help set up library apps on your phone or device. Come for free, friendly help. Stay for the refreshments!
There's a Tech Day Near You
· Library staff will help set up your phone, tablet, or eReader with library apps or show you on a library computer.

· Staff will share helpful tips so you feel confident!

Can't come to a Tech Day? Make a free appointment at any of our 41 branch libraries. Call 513-369-6900.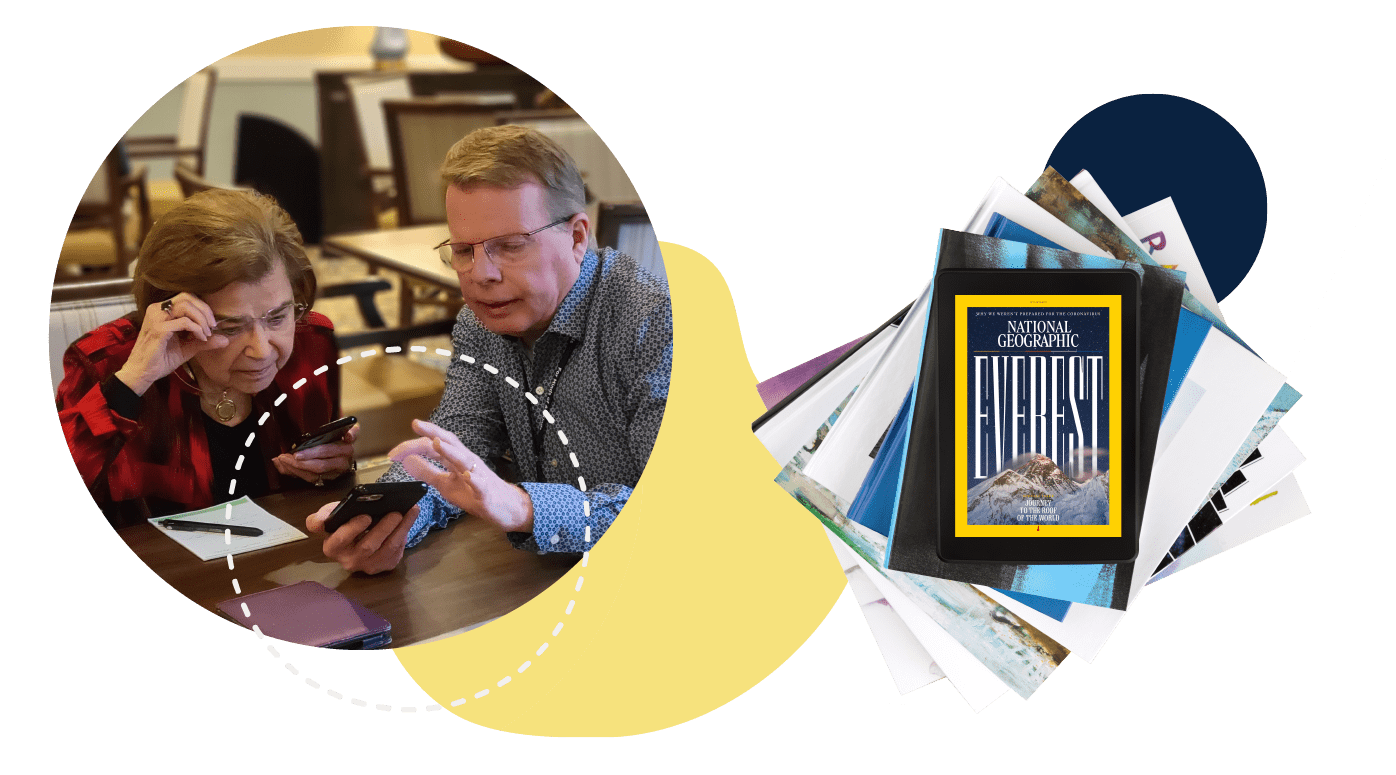 Tech Days
Oct 7th | 10:00am - 11:30am

Oct 16th | 4:00pm - 7:00pm

Oct 18th | 2:00pm - 3:00pm

Online Event
Start Using the Library's Popular Apps and Digital Resources
Save More (and Enjoy More!) with Library Apps