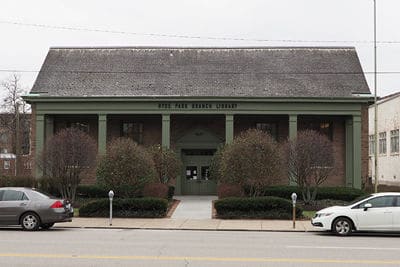 The Hyde Park Branch Library project, located in the Facility Master Plan South East planning zone, will take place from August 2022 through 2023.
Phase I
The first phase of the project will begin in August 2022. Work will be done to improve the branch's sewage and drainage system under the parking lot.
The branch's parking lot will be closed during this work. The branch, including the accessible entrance and book drop in the rear of the building, will remain open.
Phase II
Major improvements to accessibility will be completed during Phase II of the project. This phase includes replacement of the 50-year-old elevator and improving ease of access to both entrances. Planning and design is underway.
We'd love your feedback on Building the Next Generation Library.