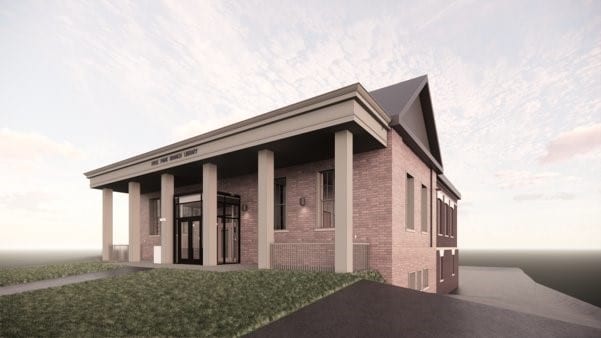 Visit our temporary location in Hyde Park Plaza, 3764 Paxton Ave., until construction is complete in late 2023. Find out more in this blog post.
The Hyde Park Branch Library project, part of the Facility Master Plan South East planning zone, started in August 2022 and will continue through 2023.
Phase I
The first phase of the project began in August 2022. Crews will improve the branch's sewage and drainage system under the existing parking lot.
Phase II
Crews are working on major accessibility improvement during Phase II of the project, which began September 30, 2022. This phase includes permanent improvements to grading and size of the parking lot, the replacement of the 50-year-old elevator, and improving access to both entrances.
Hyde Park Branch Next Generation Library Blog Posts
Major accessibility updates coming to Hyde Park Branch with temporary location opening during construction until mid 2023.
We'd love your feedback on Building the Next Generation Library.
"*" indicates required fields