Written by Roland Christy, Library Customer Adviser, Green Township Branch Library
I'm not sure which motivated me more on my journey to work in every of the Cincinnati & Hamilton County Public Library: my love of exploring and meeting new people or my drive to make sure every location shelves "Captain America: Civil War, opens a new window" correctly (it's sometimes shelved under "Civil War" and not "Captain America").
When my home branch of Green Township closed for three months for a Branch Refresh, opens a new window last year, I gave a list to my manager with the remaining 16 branches in which I had not yet worked, and she enthusiastically sent me on my way.
A Journey to 41 Library Locations Begins with a Single Branch
I've always enjoyed helping out at other branches. A change of scenery is always nice, and it is really cool to gain perspective observing how other branches operate. With 41 branches in 41 different neighborhoods, opens a new window, no two are the same. Each is molded by the community they serve.
And that's why I love working for CHPL! You get to wear a lot of different hats in a unique environment of learning and discovery. It's so rewarding helping customers with homework and research questions, opens a new window, giving out after-school snacks, opens a new window, or assisting with job applications, opens a new window. There really is no place like a library, where you can come in and exist without the expectation of spending money.
As I went from branch to branch, I got to reunite with coworkers and customers I've met in the past, as well as meet incredible new faces. Everyone was so welcoming, and it was always hard answering their question about which branch was my favorite. It's impossible to pick a favorite because each branch has several things making it a unique and enjoyable workplace.
Around the Library in 80 Days...Plus a Few Years
Here are a few thoughts that stay with me from each branch. It took 12 years (sorry, not the 80 days advertised!), but it was a fantastic journey to work in every branch and meet some of our customers from across Cincinnati and Hamilton County!
Anderson: This was the last neighborhood branch I had to cross off my list, and I enjoyed my day at this large regional branch. I even got to hand out some dog treats to a couple of canine customers at the drive-thru, opens a new window.
Avondale: I had a really cool conversation with one of the students who was doing a research paper the day I helped out here. The subject was space, which I love.
Blue Ash: My day here was a quiet one, though I did have an impulse check-out that ended up being my favorite book I read that year ("Lock In" by John Scalzi).
Bond Hill: I (hopefully) amused staff here by saying that if I worked there full-time, I would say, "I work at Hill. Bond Hill." I would also tell new cardholders that they have a "license to read." Okay, I'll stop trying to connect this branch to James Bond. Maybe.
Cheviot: This is a fun branch that I've been to many times. My favorite interaction was trying to convince some kids that it is "Darth Vader," not "Dark Vader." I'm still not sure who won the debate…
Clifton: This branch is just so cool. It's a historic building, and the former home of George Barnesdale "Boss" Cox, opens a new window, and near the Cincinnati Zoo (I could actually hear the bonobos from the parking lot), and it has the board game "Clue" vibe I really dig.
College Hill: I helped a customer with his job application, opens a new window, and he returned later to tell me that he got the job! Definitely one of my favorite encounters of the year and a reminder of why I love working for the Library.
Corryville: I got here just before they closed for their Branch Refresh, opens a new window, making me a herald of sorts. The staff, customers, and I got to bond over our love of Marvel comics, opens a new window.
The Very Best of Marvel Comics

Covedale: I started my CHPL career here as a shelver on Halloween 2010. I always love coming back to this branch.
Deer Park: This brand-new branch, opens a new window is really cool! It's spacious and very modern looking.
Delhi Township: As my neighborhood branch growing up, I was excited to work here.
Elmwood Place: The staff came up with an ingenious idea to help students stay engaged after school. They have pages of math problems that the students can complete, and if they make no errors, they get a small prize. I love this activity of helping students with their basic math facts.
Forest Park: When I was here in 2020, I got to meet Tim Kask, who was on the team that created the strategy board game Dungeons & Dragons. As a Dungeon Master, or someone who leads a game, this was pretty exciting for me! Now, we've partnered with the Cincinnati Ethics Center to create "Dungeons & Dragons and Ethics, opens a new window" events year-round across CHPL.
Green Township: Home sweet home.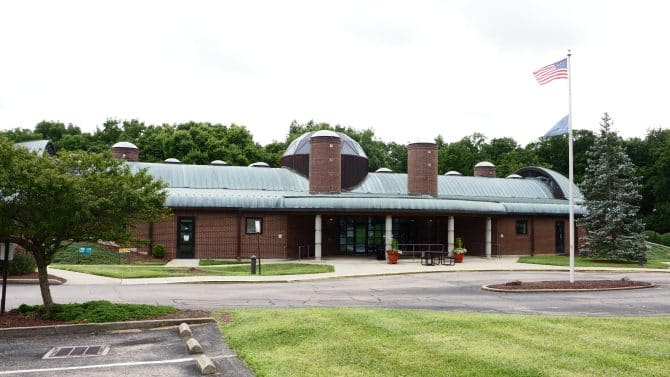 Greenhills: I got to create happy little trees for activities the Children's Librarian was planning, and they had an awesome Bengals display. I also proselytized the Marvel comics movies after putting "Captain America: Civil War" in the right spot on the shelf.
Groesbeck: This is my family's neighborhood branch, and my day here was busy! I continued my ongoing mission to keep our children's section fully stocked for the many kids visiting here.
Harrison: I love the design of this branch! They even have their telescope (which customers can borrow with their Library Card, opens a new window) on display at their front desk.
Hyde Park: Like the Corryville Branch, I was a herald of Branch refresh, opens a new window when I snuck in here before they closed for construction.
Loveland: I shadowed here several years ago to learn more about the desk-less model of assisting customers and definitely not because they had a Wii U video game console local students were playing after school!
Madeira: I associate this branch with the Madisonville and Pleasant Ridge branches because in 2020, I had a "Work Vacation" in which I bounced between these three branches all week.
Madisonville: I spent most days here during my "work vacation week," and I always enjoy going to the early 20th-century buildings. I'm so excited to see the new, completely accessible building opening, opens a new window later this year!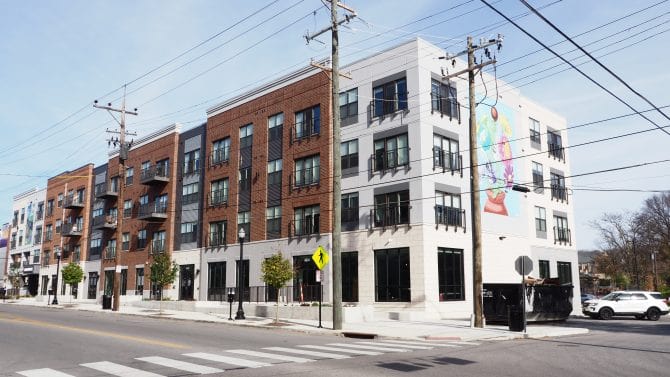 Mariemont: This was the first branch where I worked extra hours while I was working part-time at the Price Hill Branch Library. I enjoyed the experience enough I began looking for more opportunities as a result!
Miami Township: This is the Library location I've helped at most often, which is good because I have a special fondness for this area and this neighborhood branch!
Monfort Heights: This neighborhood branch has a stuffed Spider-Man hanging on the wall in the Teen Section, so right off the bat (or spider, as it were), I have to say this is one of my favorite Branches.
Mt. Healthy: I enjoyed the jazz music recording the Library staff played in the afternoon. It gave the branch that small-bookstore-feel that I love so very, very much.
Mt. Washington: After helping a student find some books for his research paper, he asked me to take a picture with him as proof for his teacher he had been to the Library. I felt kind of like a celebrity!
North Central: I got to bond with a customer over our excitement for the "Black Widow" movie the first time I helped out here.
Northside: This branch looked and felt very similar to the Price Hill Branch Library, so I immediately felt right at home. I helped a young reader start their journey to Hogwarts by giving them the order of the Harry Potter books and ordering "Harry Potter and the Sorcerer's Stone," which was exciting.
Harry Potter and the Sorcerer's Stone

Norwood: I helped prepare for a Halloween program here a few years ago. As we all know, Halloween is the best time of year.
Oakley: With a Skyline Chili location next door, it would be dangerous for me to be stationed here. They had a fantastic "Hocus Pocus" display that I loved.
Pleasant Ridge: As one of the branches on my "work vacation week," I enjoyed adding this one to my list. I also appreciated that Queen City Comics was just a block away, which meant a quick visit on my lunch break.
Price Hill: This was my old stomping grounds before I moved to Green Township. I got to spend Halloween here dressed up as a Minion. The rest of the staff dressed up as well!
Reading: This branch is high-tech with tons of cool learning equipment customers love. When I was here in 2020, it was busy, busy, busy at the drive-thru.
St. Bernard: I love the way the Library staff engage the after-school crowd. Tons of students visit the Library the moment their classes let out.
Sharonville: Suggesting great books, movies, and music to customers based on their interests is a great privilege of working at the Library. While I was here, I proselytized my favorite fantasy series, "The Belgariad" by David Eddings, to a customer. It's brilliantly written, you should go read it!
Symmes Township: I loved that the overwhelming majority of items coming and going from this branch are books, and it was cool handing out dog treats at the pickup window, just like at the Anderson Branch.
Walnut Hills: I was at the branch's grand reopening, opens a new window, and it was great to see how excited customers were to explore the new space and resources after it had been closed for so long.
West End: This was one of the first branches I worked where I wasn't stationed. I helped put the magical RFID tags in materials, allowing us to deliver them to customers as fast as possible through our Distribution Center, opens a new window. This is another branch engaging with the a big, energetic after-school crowd!
Westwood: A book recommendation the last time I was here ended up being the best horror book I read for the spooky season ("The Only Good Indians" by Stephen Graham Jones). Oh, and the Branch Manager's office is up on a balcony, and it's super cool.
Wyoming: I got to stretch my Microsoft Paint skills while at this branch to help edit a wedding invitation. I never know what kinds of projects I will get to assist customers with, and that always keeps things fresh!
Downtown Main: Even under construction, Main is still serving the community (as our busiest location) and continues to offer Genealogy & Local History services, opens a new window, the Adult Learning Center, opens a new window, MakerSpace, opens a new window, and much more!
The Distribution Center: It was cool working here and seeing how hundreds of thousands of holds get distributed all over Cincinnati and Hamilton County. It made me appreciate just how connected our library system is!
What's your favorite neighborhood branch to travel to apart from your regular library location?